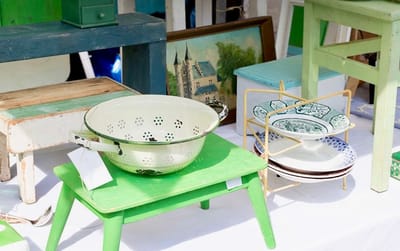 Whether you are downsizing before a move, liquidating assets, or dealing with the estate of a deceased loved one, we are ready to assist in a smooth and profitable transition. Our mission is to
make your move easier
and simpler by handling the sale of assets according to your needs and what will bring you
maximum revenue
.
We offer a range of services from online or in person estate sales, to estate buyouts but what sets us apart from other estate liquidation companies is our ability to provide you maximum revenue through our
exceptionally presented and executed online estate auctions
.
Online auctions reach more buyers which means higher prices and more revenue. Additionally, an online auction significantly reduces traffic inside your home, minimizing any wear and tear or damage that might occur in a traditional sale. Finally, we've found by offering all items in auction, practically everything will be purchased and removed when it's over, significantly reducing additional clean out costs after the sale.
Our services relieve you from the difficult organizational and pricing aspects that selling yourself would entail, and utilizing our market knowledge, obtain appreciably more revenue. Less work – more revenue. This allows you to take care of the more essential aspects of transition and opens the future by taking care of the past properly.
Feel free to call with questions or schedule a free in home consultation.